Surf
Surfing for the Whole Family in Punta Cana
Join us for an unforgettable surf experience for all ages and skills! Considered one of the best activities to do for the whole family, and just 25 minutes from most of the resorts in Punta Cana, Dominican Republic.
What our surfing experience includes!
Air conditioned transportation with wi-fi, to and from your accommodation in Punta Cana*
2 hours of instruction by certified instructors (includes dry-land practice and in-water practice)
One-on-one lesson. Each student has their own instructor in the water
Long sleeve rashguard with +50SPF available for use during the lesson
Safe area in our surf shack to secure your valuables
Wifi at the beach for our guests
Sunbeds and umbrellas for non-surfing companions
Showed and restrooms nearby
Learn from experienced and certified surf instructors.
Small class sizes for personalized attention with one-on-one instruction. Feel confident in the company of your instructor throughout the lesson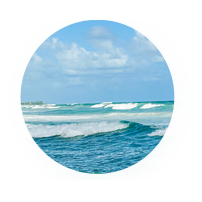 Breathtaking Macao Beach backdrop with sandy bottom and crystal clear water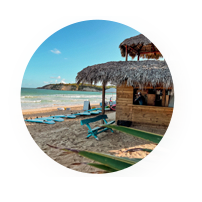 Suitable for the entire family. Transportation to and from your accommodatiom
Special Limited-Time Offer: Get 20% Off!
Here's How to Secure Your Discount:
1. Fill out the quick subscription form below with your name, email, and travel date.
2. Complete your class booking and payment 7 days prior to your chosen class date.
3. Get ready to ride the waves and make unforgettable memories!
Additional Bonus!!
Get 10% off the Drone, Gopro and picture package!! As an additional gift for taking adventage of this opportunity!