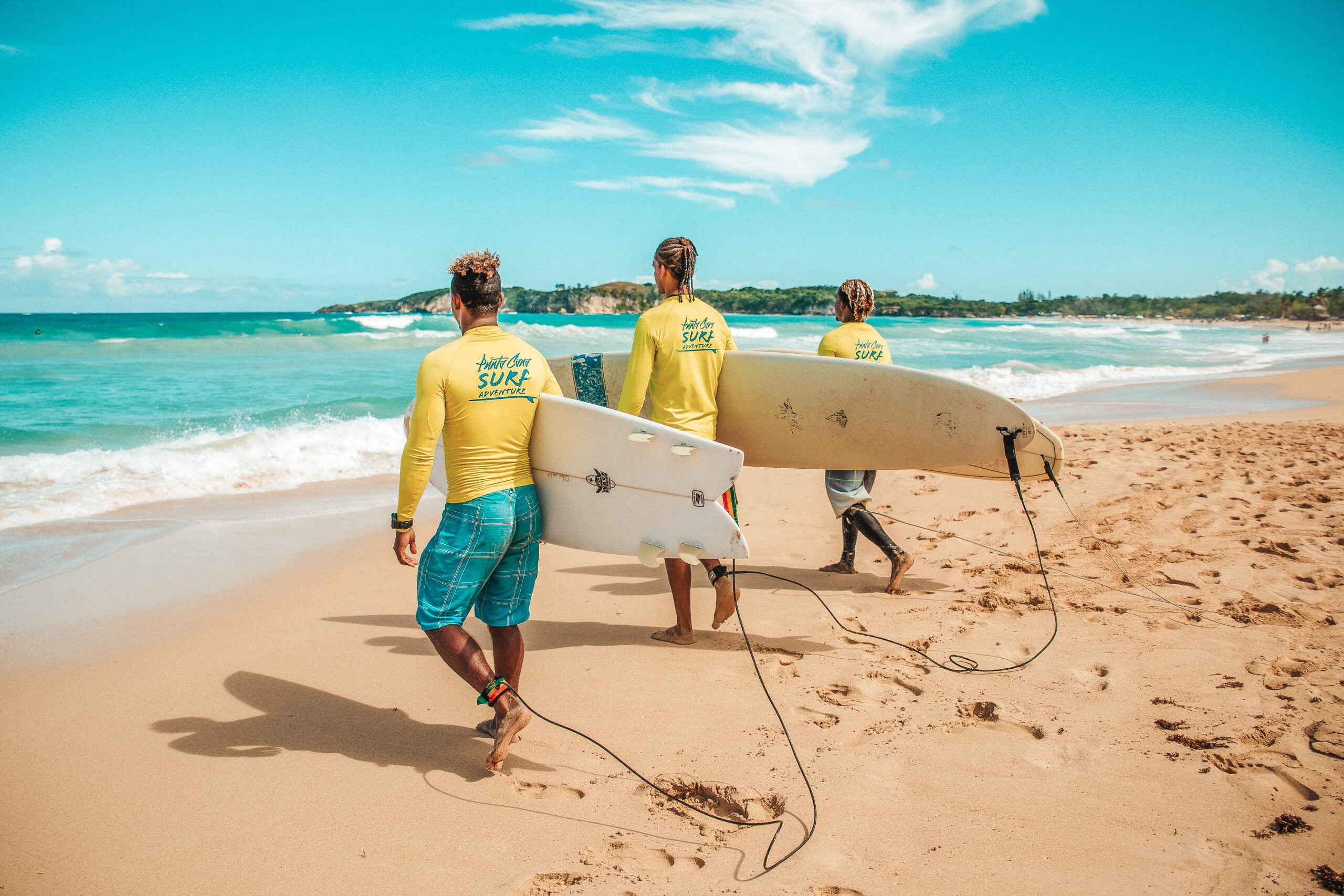 Rentals
Surfboard Rentals
No need to travel to Punta Cana with your surfboard, we got you covered!
As an experienced surfer, take advantage of our wide selection of 50+ surfboards (long, short, hard, soft, and everything in between), hand picked by us to satisfy all surfing levels, and Macao Beach's conditions throughout the year.
Equipment is rented for use at Macao Beach, and returned to the surf shack at the end of the day.
I was very happy with the wide selection and condition of the boards. Was recommended an awesome place for lunch and tried the delicious local food. Loved the experience of spending a whole day at Macao Beach!  Independently of the conditions, you will be stoked 🤙🏽

~ Juan, Chile.
What's Included:
✓ Surfboard rental for allotted time.
✓ Leash and wax as needed.
✓ Use of our top-quality 50+SPF long-sleeved rashguards (also available for purchase).
✓ Safe storage area for your personal belongings, shower and nearby restrooms.
✓ Wifi, umbrellas and chaiselounges
Transportation to and from your location in Punta Cana, can be booked and paid on the booking form, subject to shuttle schedule.
Shuttle arrives at Macao Beach around 9am and 11am. Departs Macao Beach at 11:30am and 1:30pm. Later departures possible, based on shuttle availability.
US$14.00 per board

US$24.00 per board

US$29.00 per board

from US$25.00 p/p
Book now
* About Transportation:
You will be able to book a two-way transfer from most locations in Punta Cana.
There is an extra transfer fee ($10 – $20) for some locations. You will be able to see if any additional fee applies to you, when you enter your location in the booking form.
You will receive the exact pick-up time and place, the evening prior to your booked date, via email or text. Pick up times are normally between 1hr to 10 minutes before the arrival time to Macao Beach.