Macao Beach in Punta Cana, is considered one of the ten most beautiful beaches of the Dominican Republic! About 25 minutes away from most of the hotels in Punta Cana.
It's a sandy bottom beach break with crystal-clear water, which make it an amazing surf spot, with a geography that creates different breaks for different levels of surfing.
Surfer or not, you cannot miss this breathtaking surf-spot!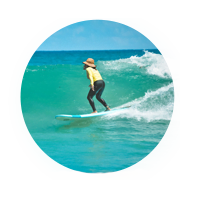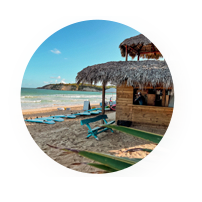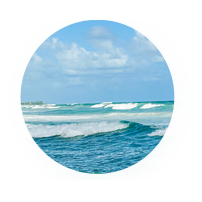 Punta Cana Surf Adventure
We are located on the East side of Macao Beach. On the right side of the Dreams Macao Beach (looking towards the ocean).
Our shack has safe storage area, shower, chaise loungers, umbrellas and wi-fi. There are restrooms, restaurants and bars nearby.